When I started to work full-time with POS systems back in 1999, there were only a few solid modern solutions available. In theprevious century POS systems were complex with their own data network and almost no connectivity to other manufacturers' peripherals. If systems were PC based, Operating System caused large issues as OS wasn't designed for POS use.
Modern POS hardware is scalable and can be used as hybrid with self-service.
Each customer may have different needs how to place the order. Need may vary depending on the time of the day and the amount a customer orders. It's important that you as restauranter can offeras many alternatives as possible to your customer placing anorder. To secure order accuracy and smooth operations at Store level it's essential that selected ordering systems are working seamlessly together.
Even Yonoton started with Mobile App only, we have listened carefully our clients and designed a 360 degree ordering solution, thanks to our smart platform.
We at Yonoton have chosen Android as the base to our applications for several reasons. It suites perfectly our Omnichannel ecosystem where we have built Mobile App, POSand Self Order kiosks. Our Web ordering module connects well together with Android, too.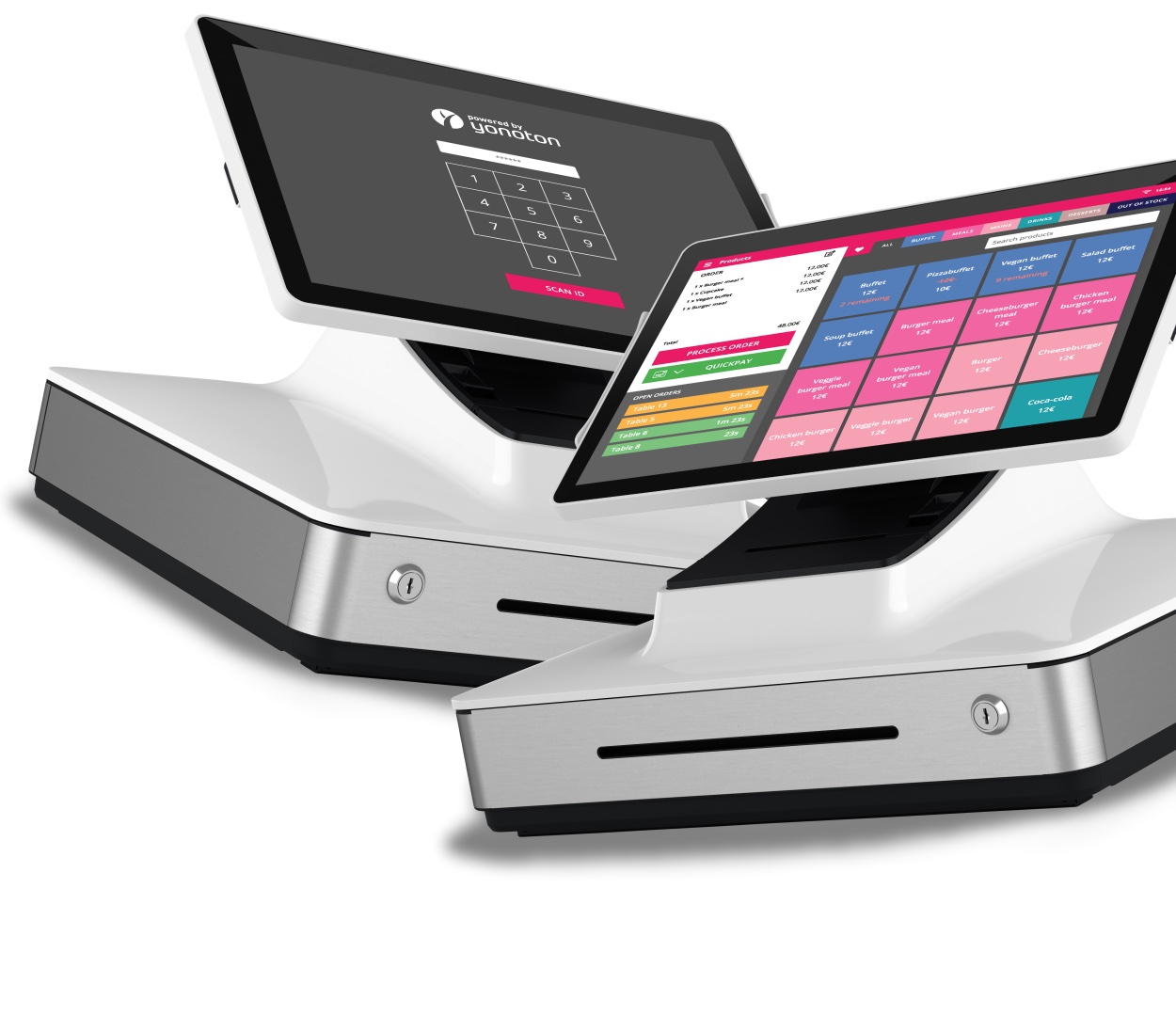 We look after Total Cost of Ownership (TCO) and for that reason we work with high quality hardware suppliers, such as ELO. If you calculate TCO even for a 3 year timeline, Yonoton POSsolution is very competitive. When calculating longer time periods, gap is more favorable to Yonoton.
We also have well designed API's to connect with 3rd party solutions when required for instance Food Delivery Operators.
Payment methods are developing too, which means faster and simpler check-out. Personally I love all kinds of contactless payment methods as based on my experience issues in the past with EFT terminals has caused most of troubles with service (both speed and maintenance). Android offer the greatest variety of contactless payment options and new players are coming to that field all the time.
Another nice feature is having all loyalty cards, discount coupons, vouchers and gift cards stored digitally in the App where you can redeem them easily.
At Yonoton POS you can customize functionalities at Store levelbut you can do customizations at employee level as well. Let me give you few examples; employee is native Spanish, but working in a restaurant in USA. In such case staff UI can be Spanish for particular employee, but all printouts and customer display remain in English.
Another example could be where POS layout has been designed for right-handed staff, which might be un-convenient to use by left-handed. At Yonoton POS you are free to customize layouts for each employee. In such cases layout will change every time when logging in to cashier.
Author: Olli Tapola, Account Director, Yonoton