Coor has launched a Powered by Yonoton omnichannel digital solution for its premises. The service consists of point-of-sale service, self-service kiosks, self-checkout stations, order management and an application, to scale across their food & beverage services. The service platform gives Coors' customers full flexibility to enjoy services to the fullest, by giving various modern ordering and payment options.
In the wake of the pandemic, consumer behavior and the workplace environment has changed and by implementing the Yonoton omniplatform we take steps to further strengthen our F&B service to our guests and B2B clients. We are looking forward to increasing accessibility and efficiency of our services through modern order and payment options, says Linda Höglund, Head of F&B Concept and Innovation at Coor.
Coor is known to be one of the most innovative operators in the market, focusing on smart solutions based on innovation and cutting-edge technology. Coor provides its customers all food & beverage related services: restaurants, food courts, cafés, salad bars, shops, patient meals, dining rooms, vending and catering.
We are honored and excited that Coor trusted Yonoton for its digital partner and are looking forward to the opportunity to further improve their services in Nordic countries, says Teemu Karenius, CEO at Yonoton.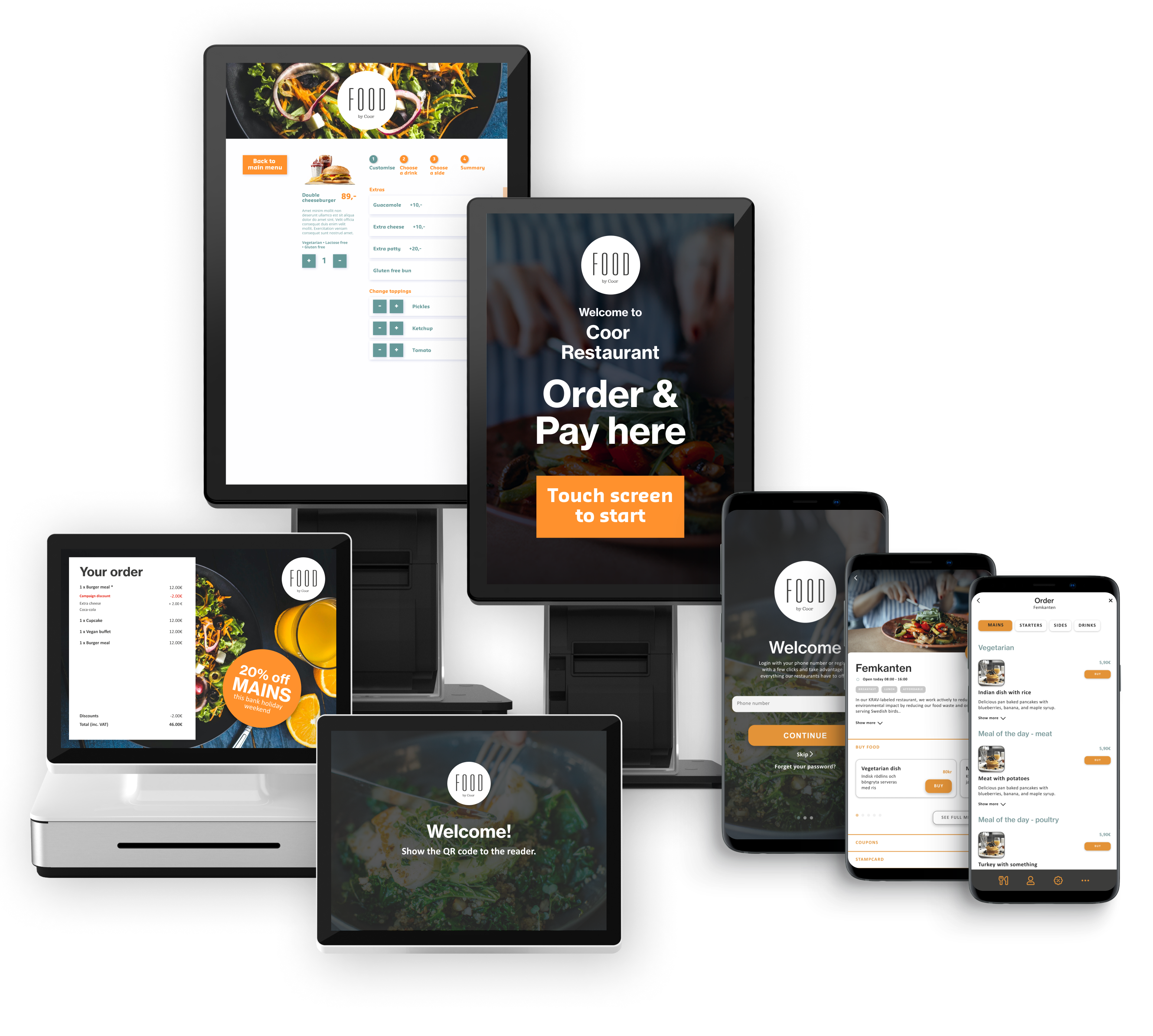 The new service platform will generate insights, now and over the time, helping us continuously understand our customers' needs and giving us valuable data to optimize internal processes such as our sustainability progress. All to create a modern and relevant food experience, Höglund continues.
The most visible part of the partnership is the Food by Coor -application that is available for download from Google Play and the App Store.
----------------
About Coor
As the leading provider of facility management services, Coor aims to create the happiest, healthiest and most prosperous workplace environments in the Nordic region. Coor offers specialist expertise in workplace services, property services and strategic advisory services. Coor creates value by executing, developing and streamlining our customers' service activities. This enables our customers to do what they do best. Coor's customer base includes many large and small companies and public-sector organisations across the Nordic region. Coor was founded in 1998 and is listed on Nasdaq Stockholm since 2015. Read more at www.coor.com
About Yonoton
Yonoton is a versatile digital platform for digital ordering and purchases. Yonoton's true omnichannel SaaS platform is widely used within the international hospitality and entertainment industries. One platform for branded application, webshop, PoS, self-service kiosks, order management and NFC payments. Our clients are privileged to manage everything from one digital platform. Learn more at: www.yonoton.com