The Moominworld mobile experience is built on top of the robust Powered by Yonoton-platform. Moominworld's digital guest solutions include fast mobile payments for food & beverage, entrance and game tickets. There is a lot of excitement for the most recent developments, the introduction of magic bracelets that trigger tailored interactive experiences for guests. In addition to new features, using digital solutions allows Moominworld to give up printed materials.
"We want to give our customers new experiences and services through digitalization. We want to develop new features like the Magic Bracelet and develop the customer experience to create special, memorable moments. Our main goal is to make a full family experience for our guests by making the visit safe, fun and easy" says Ann-Karin Koskinen, Marketing Director for Moominworld.
Yonoton is the leading digital ordering & payment service for the hospitality & entertainment sector focused on creating unique guest experiences, keeping access to parks safe and easy. The platform covers ticketing systems and payment options with a dedication towards making the process frictionless for both guests and staff.
Magic bracelets
Moominworld uses Magic wristbands that allow the guests payments, loyalty programs and magic experiences by using NFC technology. Magic Wristbands make the experience safe, hygienic and cashless. It is the key to unlock a great day out and with many of these features, the whole family can benefit from the ease and simplicity.
Yonoton have also recently announced a cooperation with Elo, a leading global supplier of touch screen solutions. Yonoton also has certified Elo hardware for their point of sale and self-service kiosk solutions, again giving customers of the park a fast and simple solution to order & pay for services including food and beverages.
Yonoton's complete mapping & wayfinding feature so the park is also able to keep track of where visitors are with heat maps to fully monitor visitor flow, thus allowing them to prepare certain areas of the park & manage staff time better. This allows the park to also gain key metrics and understand the guest flow meaning they can better prepare based on this insight.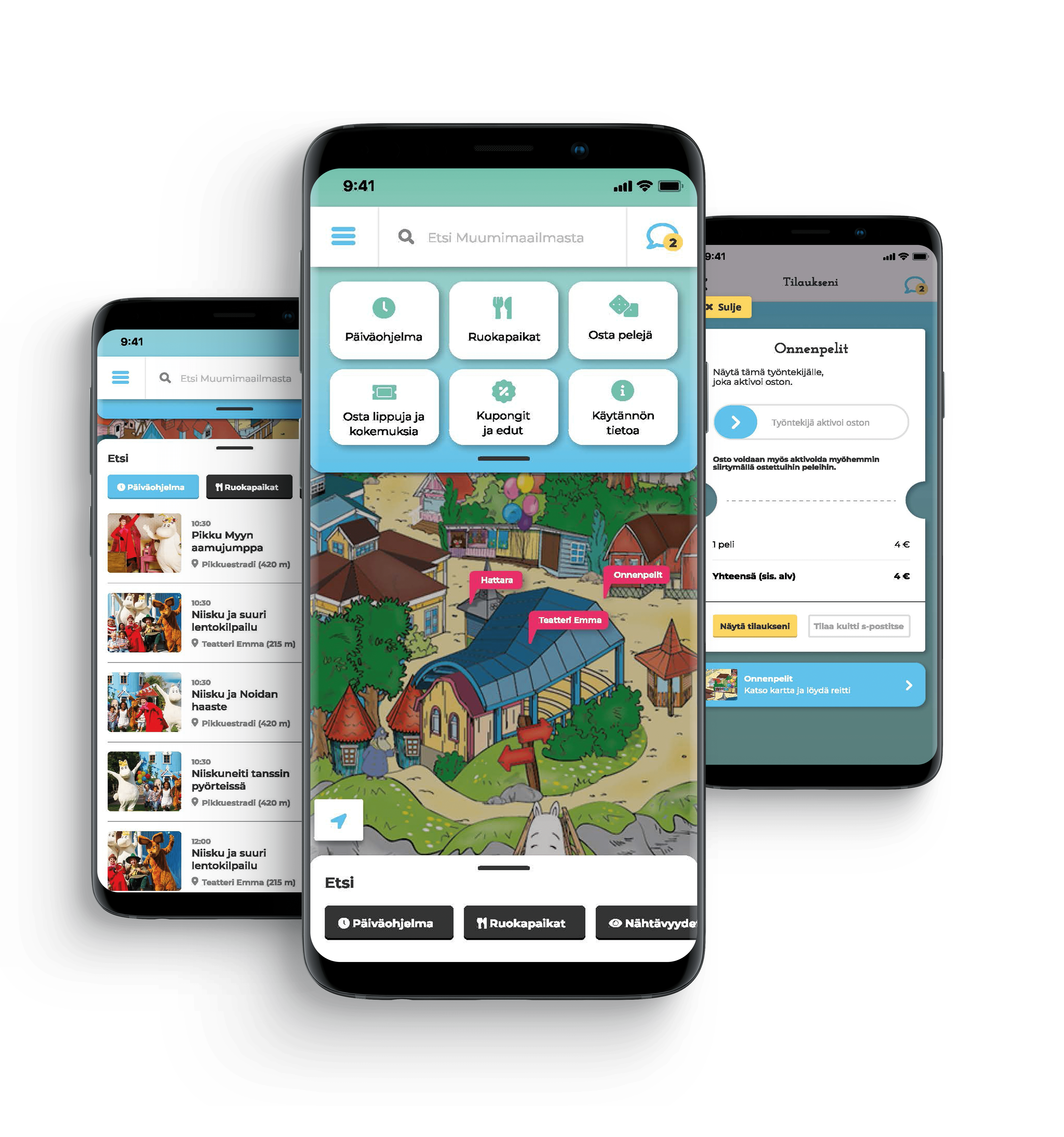 Yonoton provides revenue driven technology and innovative tools for several theme parks across the Nordics. Having also just rolled out a virtual queueing solution at Norway's largest theme park, Dyreparken, enabling visitors the chance to continue their day, spending money and importantly not having to wait in a queue for hours. A simple push notification is sent to the guest when it is their turn.
——
Moominworld Oy
Moominworld's vision is to be a leading, internationally known and profitable company offering experiences and culture. The company offers high-quality entertainment services for families and companies on a sustainable value basis throughout the year:
A total of about 200,000 visitors (Moominworld and Theatre Emma)
200 employees, of whom 10 are permanent.
Turnover about 7,5 million €
Owner Livson Group Oy and Baltic Archipelago Oy