Become a member of the Yonoton development team - a leading expert of digital food ordering and payment service for a hospitality and entertainment sector. At Yonoton, we want to be the trailblazers of new digital sales innovations.
Yonoton is a fast scaling SaaS company that provides international B2B companies a modern digital sales platform to grow their business. We provide digital omnichannel services for the world's largest restaurant chains and theme parks in five countries.
We are running our digital services in five countries and through our platform, we process millions of Euros worth of transactions every week. Powered by Yonoton -services are an essential and critical part of our clients day-to-day business.
Yonoton operates with the biggest players in the market, such as Sodexo, DNB, Dyreparken and Coor, providing them omnichannel SaaS services (mobile applications, webshops, Point-of-Sale and self-service-solutions).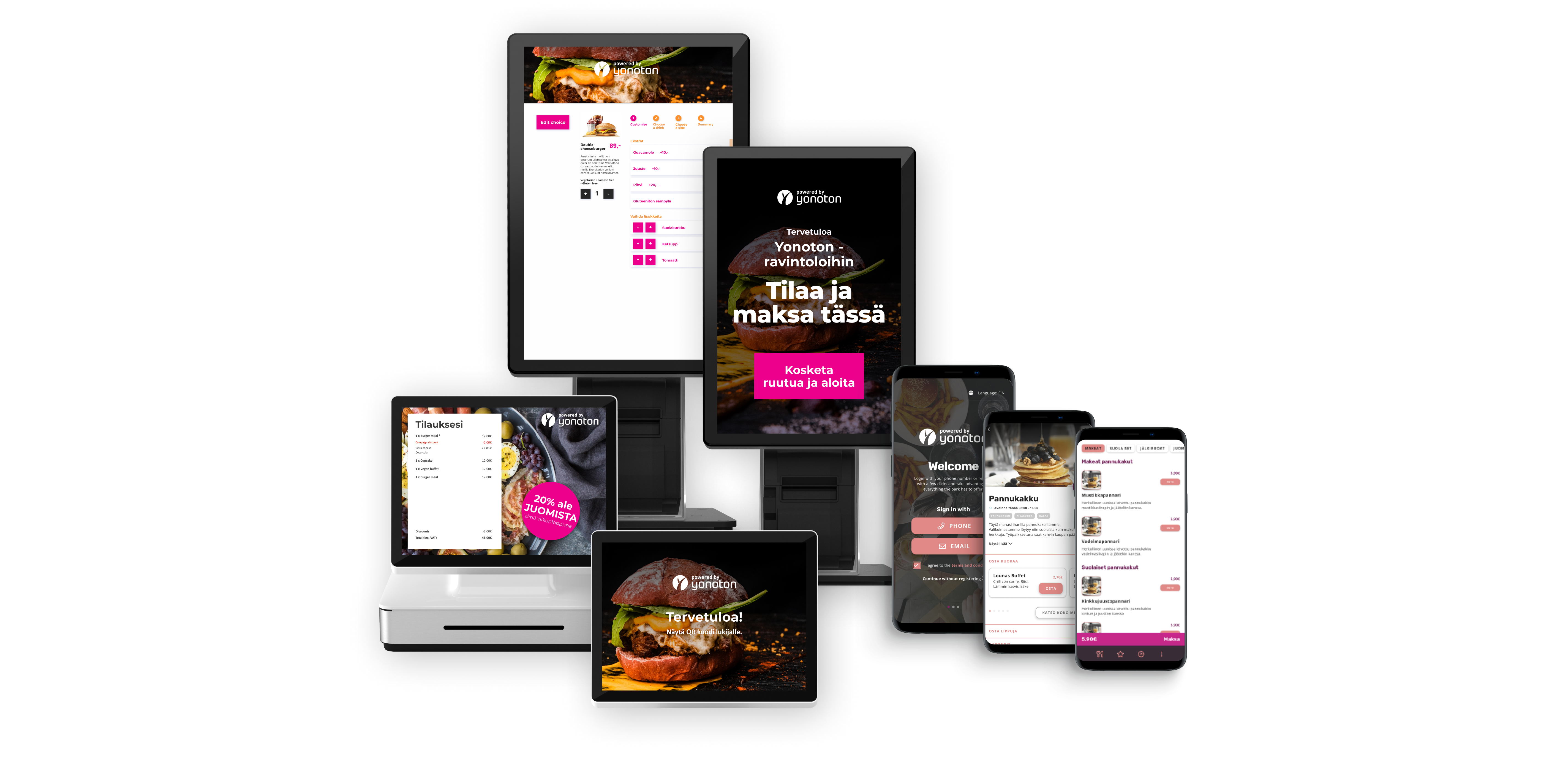 All sales channels utilize Powered by Yonoton backend, admin interface and the Yonoton core library that provides the foundation for all our mobile apps. Our frontends are built entirely in React Native, Next.js and React with Typescript and Redux. Backend services are built in Micronaut Framework with Kotlin and hosted in AWS.
The role where we are looking for a new developer is mostly focused on frontend applications, but if you have good knowledge of some of the above technologies or are interested in learning new ones, we are glad to hear more.
Requirements
+4 years of experience

Experience with React or React Native

You enjoy problem solving and learning new things

You are a passionate developer

You have a can-do-attitude
Here's what Yonoton can offer you
A compensation: competitive

Insurance that also covers leisure time

We have a very neat 400m2 office in Ruoholahti with great accessibility via public transportation or by car

You will get to work in a team with experienced senior developers.

We will give you a path to grow in your careerWe are a scale-up with a proven product. If you work in a corporation that involves bureaucracy and you don't see the importance of your work. You won't have this same issue with us

Lots of freedom (and responsibility). We're a dynamic company where micromanagement is not a part of the vocabulary

Great clients that are willing to develop our Powered by Yonoton platform together with us

You get to work on products that are actually used by people! Our apps have hundreds of thousands of downloads, and over 85M€ flow through the platform yearly
We are looking to hear from you: please contact us at rekry@yonoton.com
P.S. if you like the Terminator, then this is for you. See a use case video on how Powered by Yonoton platform is used at canteen restaurants.