Yonoton, a leading expert in digital ordering and payment service for the hospitality and entertainment sector announces a cooperation with Elo, a leading global supplier of touchscreen solutions. Yonoton has certified Elo hardware for their point-of-sale and kiosk solutions and together, the companies aim to make omnichannel deployments in the hospitality and leisure industry easier. The two companies are currently supplying Norway's largest theme park, Kristiansand Zoo and Amusement Park, with equipment in preparation for the holiday season.
True omnichannel solution
Yonoton's versatile SaaS platform boasts quality and provides a true omnichannel solution for its clients to run their business in a modern way that saves operational costs and generates extra revenue. The biggest asset of Yonoton's platform is that it enables its clients to manage everything simply from one place, regardless of the channel (application, webshop, point-oof-sale or self-service kiosk).
"We are pleased to team up with Yonoton" says Maarten Bais, General Manager and Vice President at Elo EMEA. "Our leading Android-powered interactive devices fit perfectly with Yonoton's modern omnichannel solutions, making it easy for customers to keep their mobile apps, POS systems and self-service kiosks on the same architecture." From handheld mobile devices and small 10inch tablet-sized touchscreens to larger signage displays and all-in-one POS systems, the modular designs provide customers with the building blocks to configure a multitude of solutions.

"We and our theme park partner selected touchscreens from Elo because of the reliability and quality, which gives both us and our customers peace of mind – and with Elo's broad portfolio, we can keep different form factors and sizes all on the same hardware platform" says Teemu Karenius, CEO at Yonoton.
Read press release on ELO's site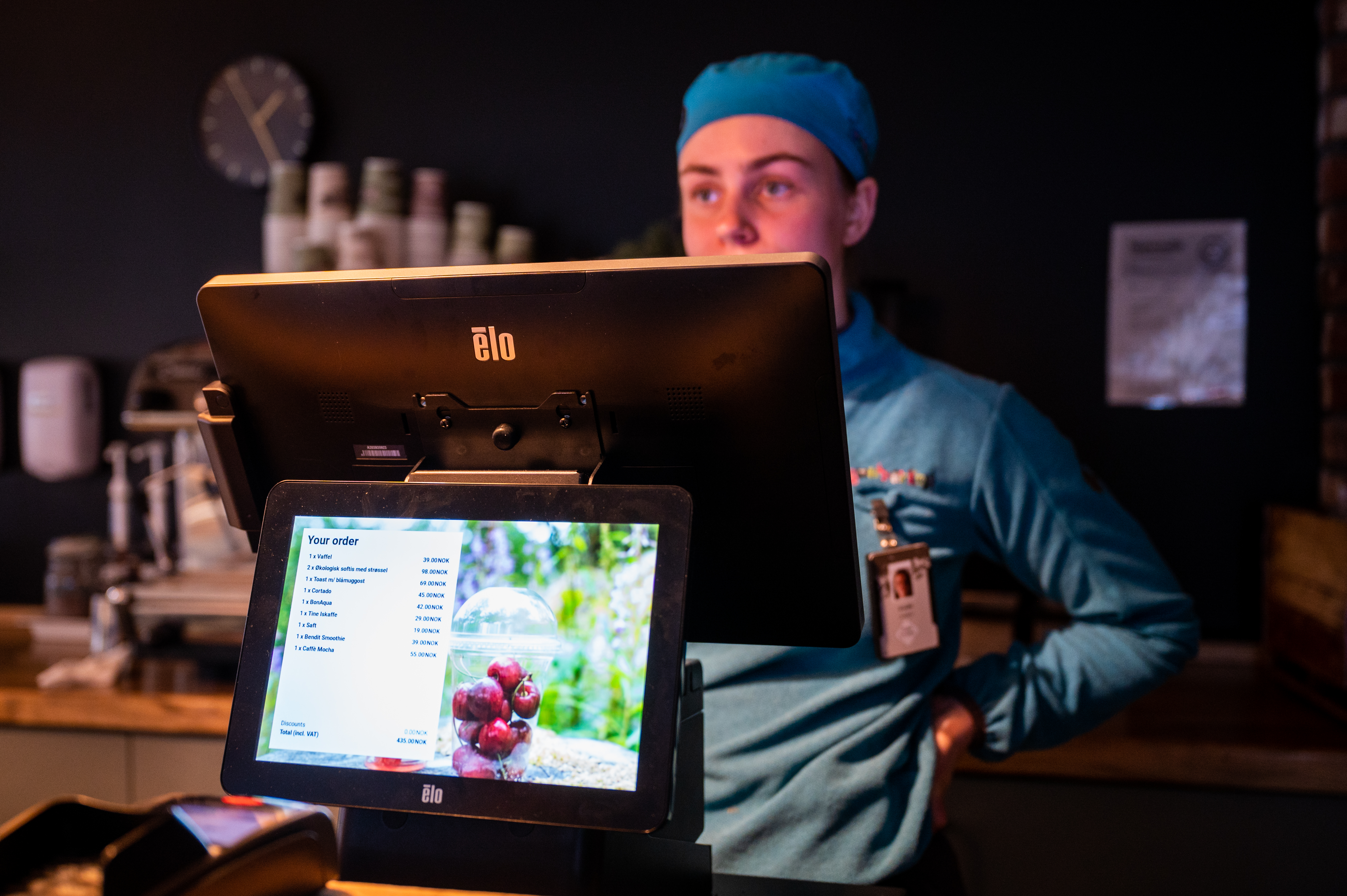 Digitalizing the theme park experience
One of the major installations Yonoton and Elo are working on together, is equipping Norway's largest theme park, Kristiansand Zoo and Amusement Park, Dyreparken in Norwegian, with a complete digital solution. Dyreparken is known to be one of the most innovative players in the theme park business, offering its visitors evolving and modern experiences. Technology is used in the park in various ways to enhance the customer journey.
The digitalization, with the objective of improving the customer experience, started in the summer of 2019 with Dyreparken's new app, a solution developed by Yonoton. It proved to be an instant success, with the app reaching the top 5 of all downloaded apps in Norway from Google Play in July 2019! The following year over 80% of the visiting families had downloaded the Dyreparken app and all food & beverage orders went through the app. For the summer of 2021, Dyreparken is taking the digitalization a step further with the introduction of Yonoton's POS and self-service solutions throughout the park. Dyreparken also enables its visitors to use NFC wristband payments and a new virtual queueing solution – additional improvements allowing visitors to focus on the theme park experience instead of keeping track of payments, receipts and tickets.
Around 50 Elo touchscreen devices have been installed in the park during spring 2021, to be ready for the summer rush. All are Android based and running on Yonoton's new POS solution that is not only a cash register but ordering and management interface for various sales channels. The popular 15-inch I-Series touchscreens were chosen for manned POS systems, with the 10-inch model as an interactive customer display, and the 22-inch of the same family is the touchscreen of choice for an interactive self-service kiosk.
"Our ambition is to create lifelong memories for our visitors." says André Steinsholm, head of eCommerce at Dyreparken. "To make that happen we have to improve and optimize the guest journey constantly. One of our main goals is to reduce wasted time, and these new features will certainly help accomplish that."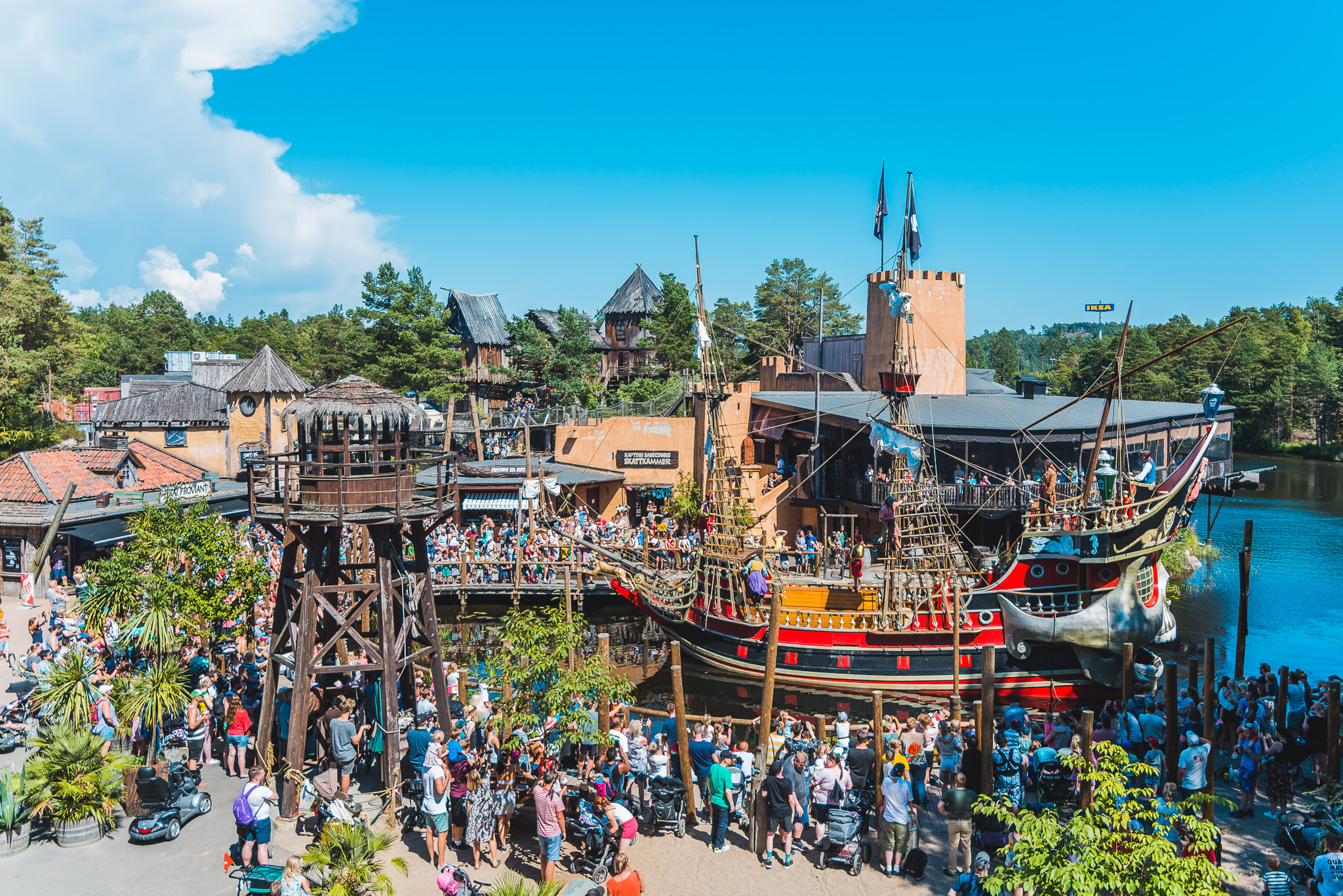 ---------------
About Elo
As a leading global supplier of interactive solutions, including commercial-grade Android devices, #EloIsEverywhere. To date, we have deployed more than 25 million installations in over 80 countries. A new Elo touchscreen is installed every 21 seconds, on average, somewhere in the world. Built on a unified architecture, Elo's broad portfolio allows our customers to easily Choose, Configure and Connect & Control to create a unique experience. Choose from mobile computers, all-in-one systems, open-frame monitors and touchscreen monitors ranging from 7 to 65 inches. Configure with our unique Elo Edge Connect peripherals that allow use-specific solutions. Connect & Control with EloView®, a secure, cloud-based platform for Android-powered devices. EloView enables secure deployment and management of a large network of interactive systems designed to reduce operating costs while increasing up-time and security.
In addition to access control solutions, consumers can find Elo touchscreen solutions in self-service kiosks, point-of-sale terminals, interactive signage, gaming machines, hospitality systems, point-of-care displays and transportation applications—to name a few. Learn more at EloTouch.eu.
About Dyreparken
Kristiansand Zoo and Amusement Park (Dyreparken) is Norway`s most frequently visited family attraction. The Park`s Zoo area and themed attractions have enchanted both children and adults for decades. Today you will find 125 species living in as much freedom as possible in a natural environment. The Park plays an important role for animal protection and conservancy worldwide. Dyreparken runs a variety of themed hotels, the largest is Abra Havn, a full-scale pirate town with sleeping accommodation for visitors in 171 apartments. Cardamom Town (Kardemomme by) is another small village, based on a well-known children's story. Here you will meet all the characters from the book in the park's main season! Entertainment has always been an important part of the overall customer experience at the Park. New concepts are continuously under development, but the Park also builds on existing, popular shows, the most popular being the evening shows featuring Captain Sabertooth.
About Yonoton
Yonoton is a versatile digital platform for digital ordering and purchases. Yonoton's true omnichannel SaaS platform is widely used within the international hospitality and entertainment industries. One platform for branded application, PoS (Point of Sale), webordering, self-service kiosks and NFC payments. Our clients are privileged to manage everything from the one digital platform. Yonoton offers an extensive set of ready-made, battle tested features and integrations to support your requirements and wildest desires - now and in the future. Learn more at Yonoton.com